Shall start of this post w an overdue picture. This was taken on Monday when i went shopping and job hunting w Xuejiao. It's been nearly a week and yet the job agency have yet to called us regarding our job. I really need a job badly !

Anw, met up w Xuejiao & Joane today for K session at Cineleisure. It's been a long time since i last went for a K session. I felt that my singing had really deproved. :( Got really high in the room singing and dancing to the songs "
你是我的花朵", "宝贝对不起" & "对你爱不完". I super love the dance steps for "你是我的花朵". HAHAHA.
Pictures are all taken using Xuejiao's new camera. I love her camera. It's best for taking solo pictures.
Met Rongxuan, Amanda & Crystal for dinner at Plaza Singapura. It's been a long time since i last saw them. Had dinner at a Korean restaurant called Mana Story. It was my first visit there and surprisingly the food turned out to my liking
.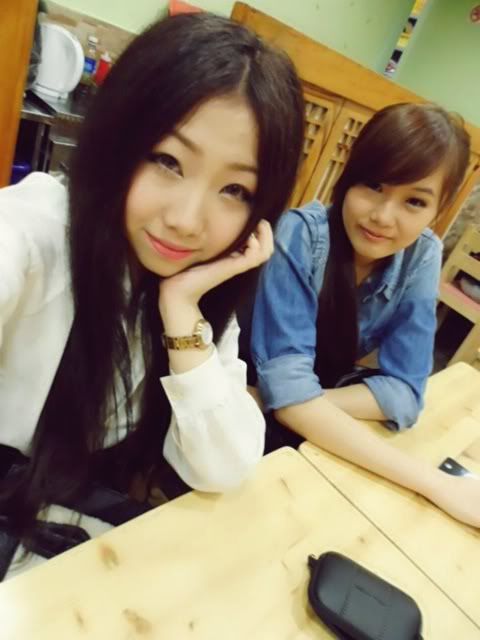 A picture taken w Rongxuan using her iphone. I don't know why but i'm too lazy to take photos using my camera lately.