It's been two years i've not met my old pals, Rachel & Gwendoline. We finally met up yesterday together w Brenda. Headed to Nex for lunch and sung a 2hours of K at Party World KTV. We were pretty much fascinated by how classy furnished was Party World KTV. There's even a massage chair and leg massager in the room itself. WOW !
You can only see my hair in this picture. Haha.
Back to the point. Despite how well furnished is it, their KTV system sucks big time ! Many new songs are not included in their song selection list. As a result, we could only sing all the older songs. :( I still prefer KBox & Top One. Y KBOX EHUB CLOSE DOWN?! T_T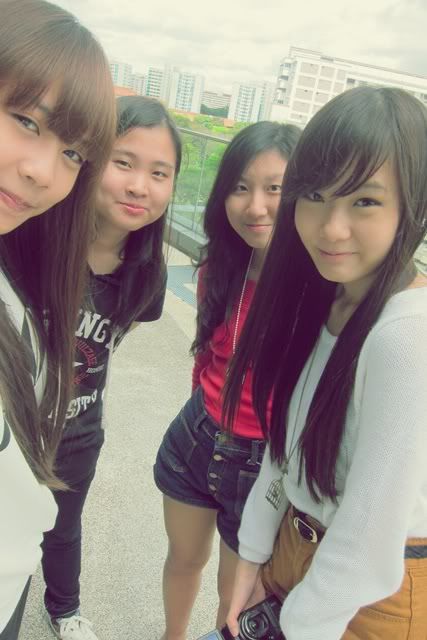 I feel so giant in this picture. ><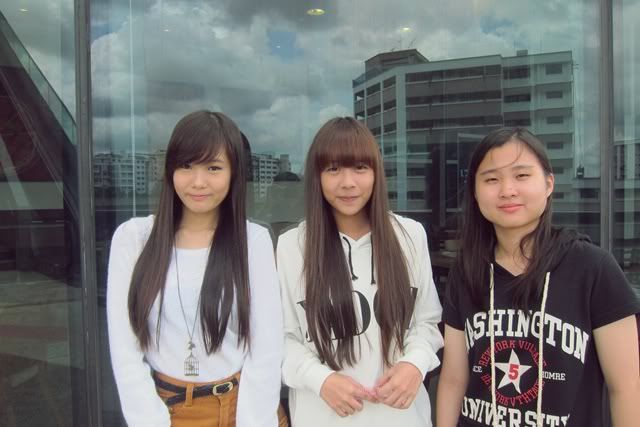 Headed down to Play Nation at Scape after K. It was my v first time visiting a game centre and was my v first time playing Wii. K, i know i v suaku. :/ I didn't know playing Wii was so much of an enjoyment. Omg, i want a Wii machine !
Headed to Rachel's new house aftermath. I swear i love her new house ! It's wooden flooring and v well furnished ! Y MY HOUSE NOT LIDDAT?! :(
Picture w Gwendoline. (: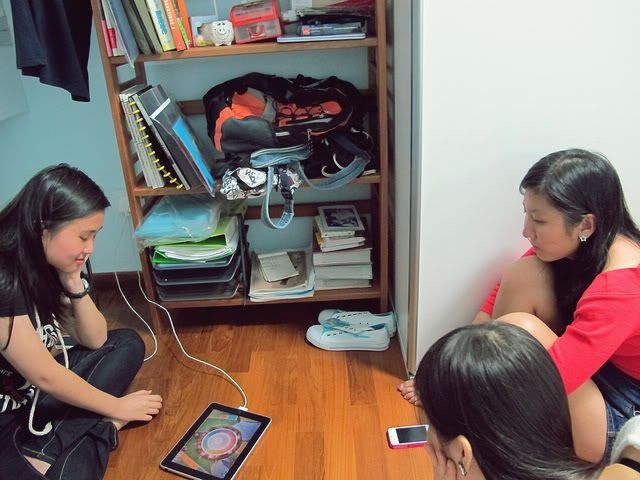 Played the "Game of Life" on Rachel's iPad. It was really an awesome game. I WANT AN IPAD BADLY !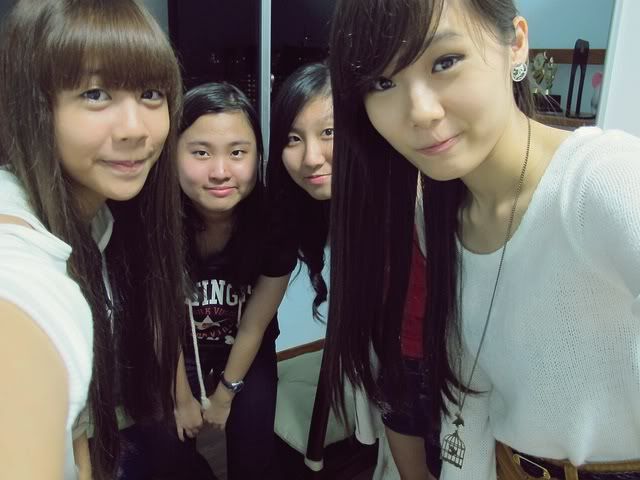 Looking forward to our nxt WWW outing together w Peiyi nxt tuesday ! ^^