If you do now know, I'm actually a fan of Rainie Yang since her debut. She's totally my role model having not only a pretty face and petite figure but also a great personality. It's common to spot pretty girls all around. But pretty girls with great personality? Probably one in a million. So I went to her second concert in Singapore last Saturday together with my best friend, J. It was a solid 3hr+ concert which was totally worth the money.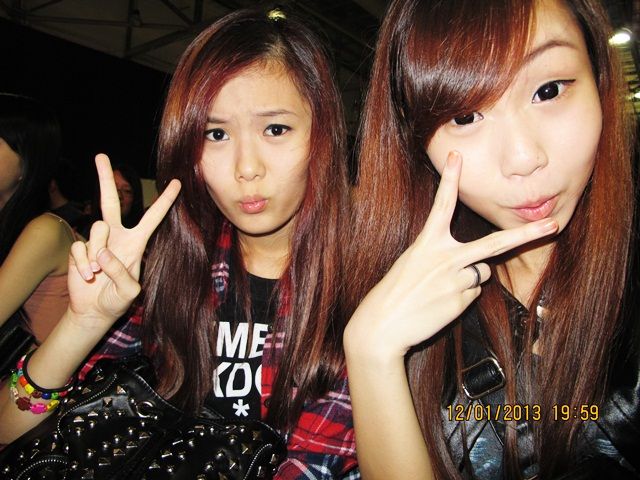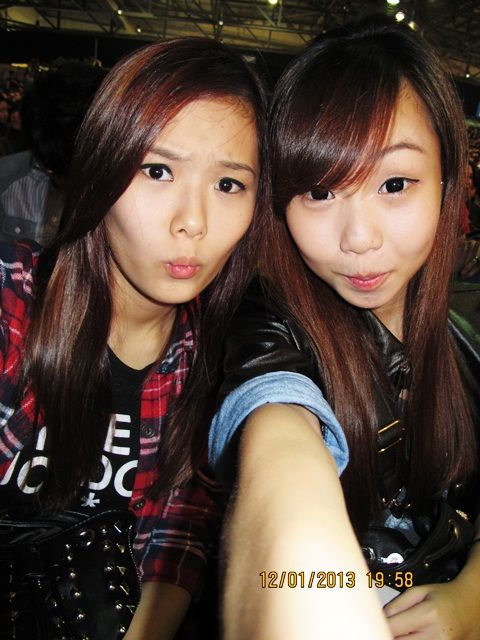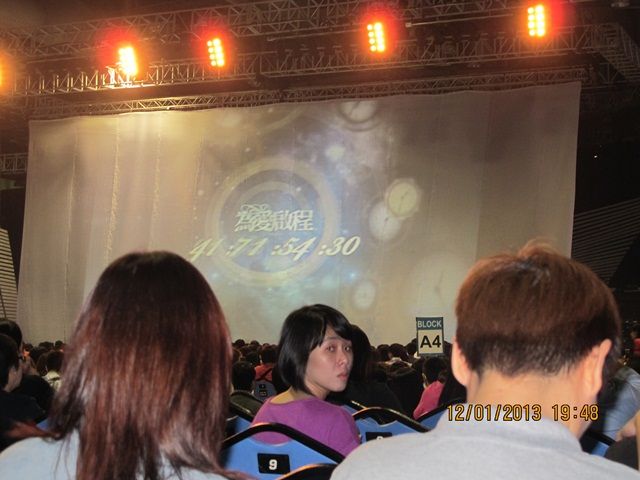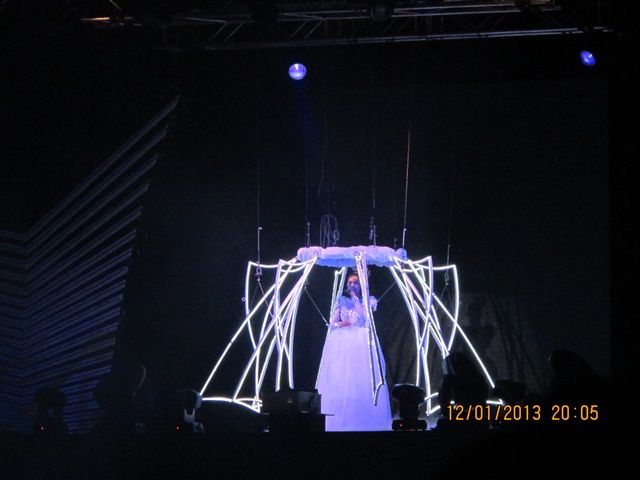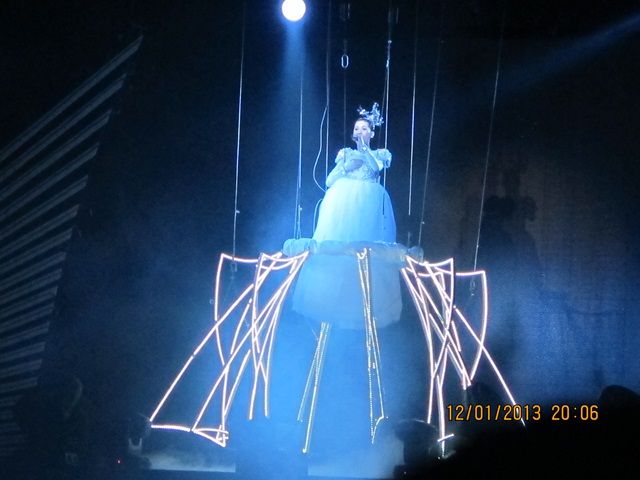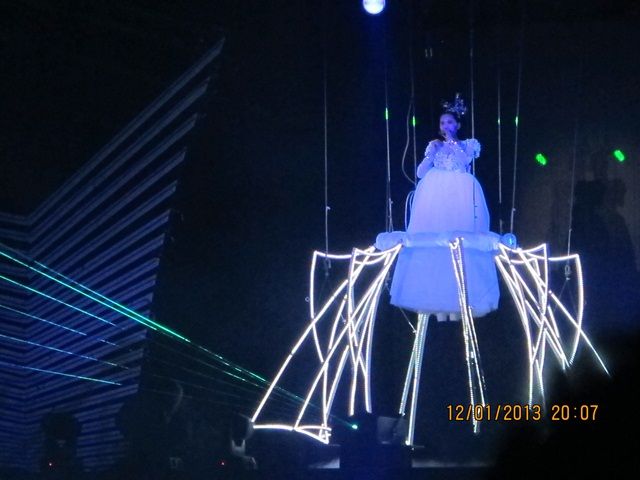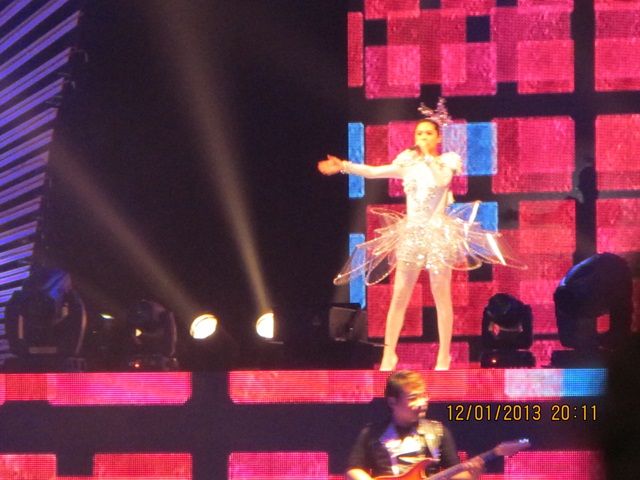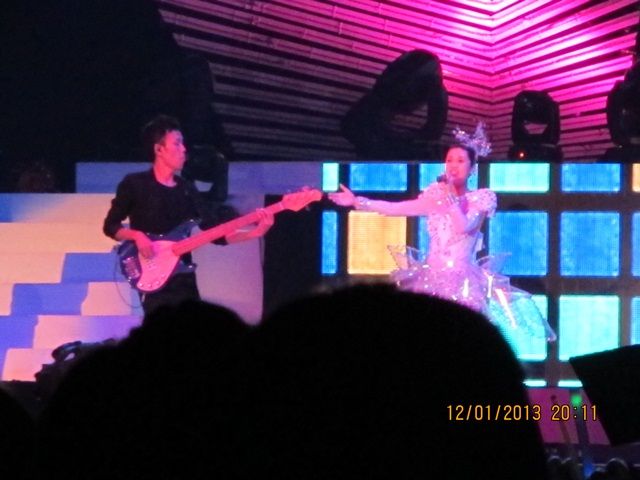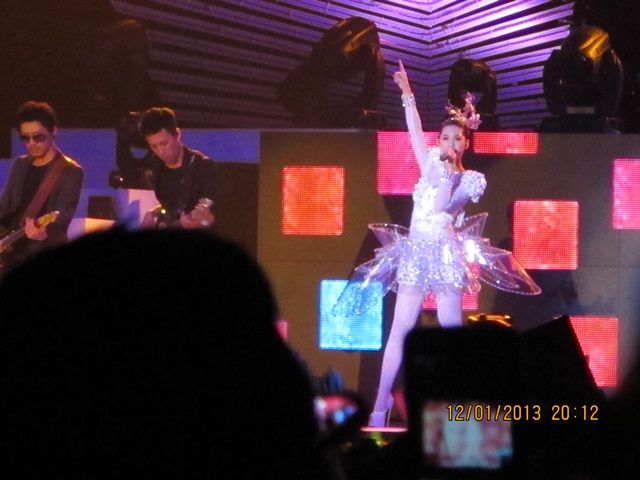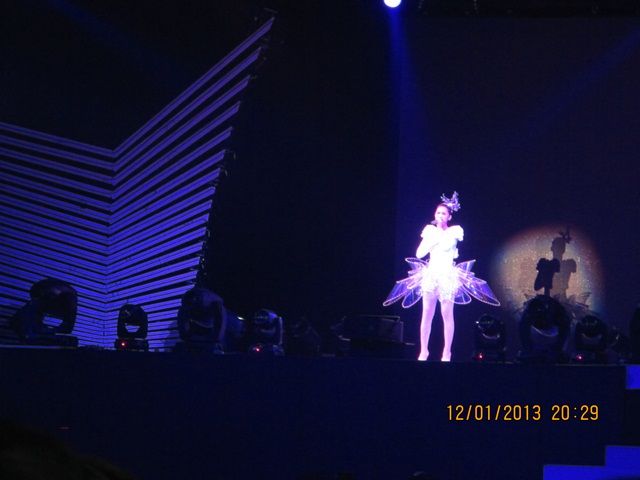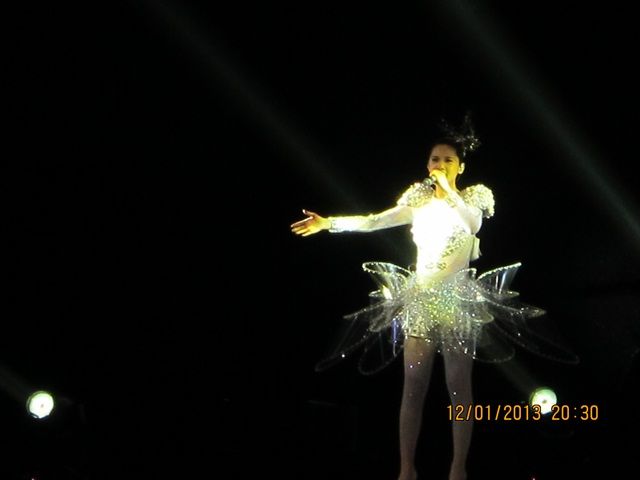 This was the part where Rainie challenged herself singing while hanging upside down. I bet everyone present was totally impressed with her performance and courage.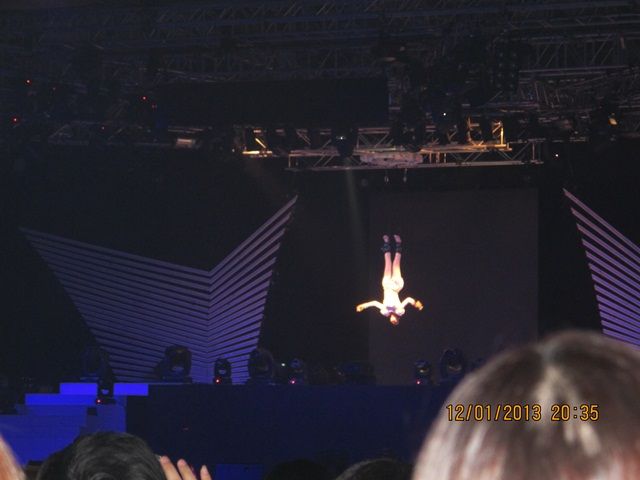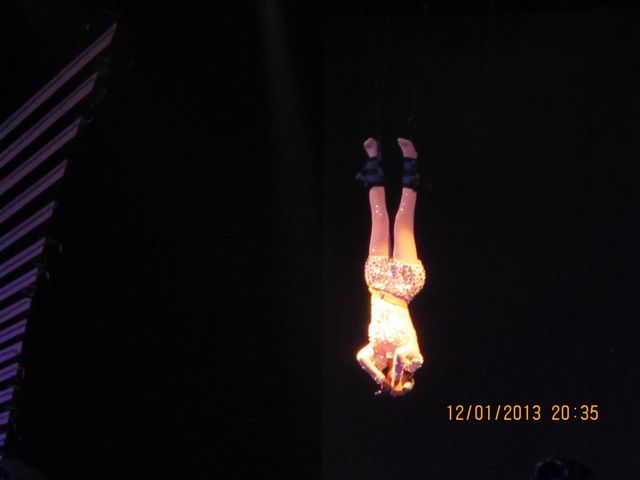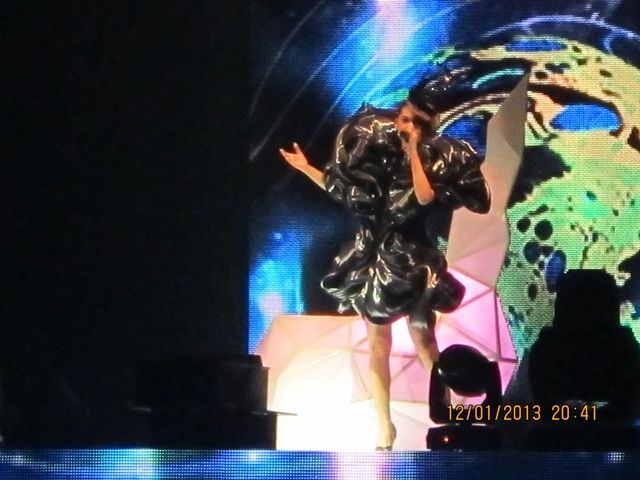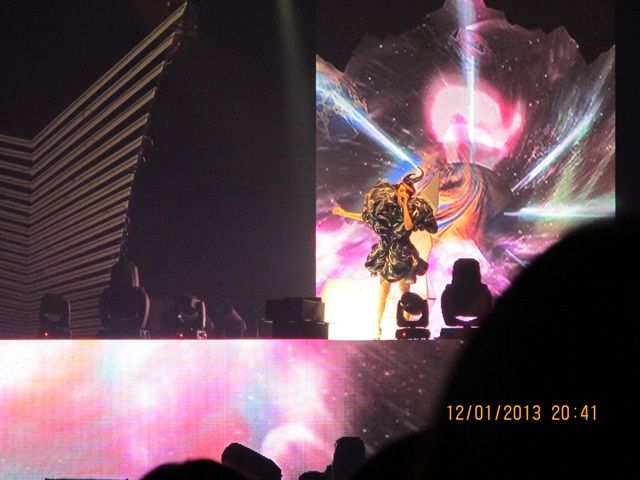 Rainie looks super cute with her pink wig.