My outfit for the day is apparently black from head to toe. Black leopard collar top, black hw shorts, black fringe bag and black sandals. I'm in love w the MultiLens app cause it's the best for taking outfit photos.

So i went job hunting again w Xuejiao today. Oh yah, we both gave ourselves an english name today. Hers is Elva while mine is Nicole. Sounds nice? Haha. We covered three places in total for job hunting today. Tampines One, International Plaza & One Raffles Place respectively. We finally know why didn't the job agency called us regarding our job for more than a week. It's because our names aren't on the list. Argh ! Cheat our feelings only. :( Nevermind, hopefully we will be able to get the event job from the other job agency. Tolong tolong !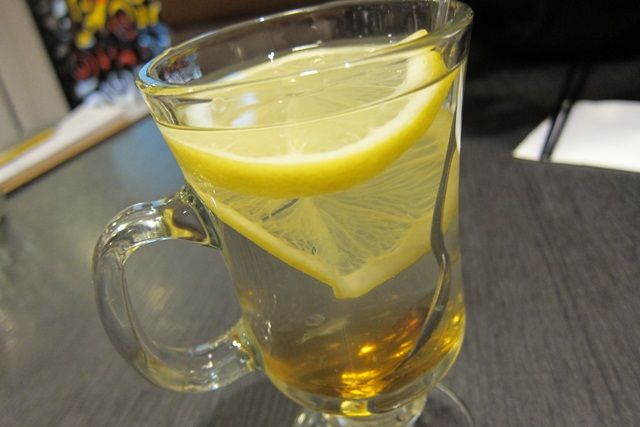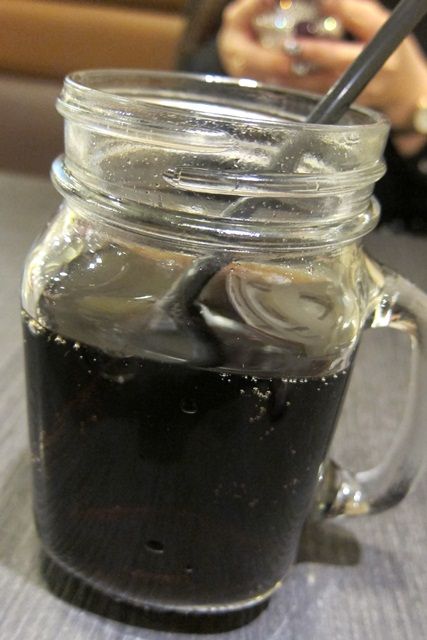 Headed to Bugis Junction and had Honguo for late lunch. It was my first attempt having 12 ingredients mixed into a bowl of noodles. Pretty much delicious. Take a look at Elva's hello kitty 3D bling iphone casing as shown below. Chio right? Saw a doraemon one at Bugis Street but it's freaking $69 !!! Never in my life would i spend more than $20 for an iphone casing.
Anw, i'm so happy today because i gotten a pair of shoes for poly at only $15 and it's the last pair in my size. Lady luck is on my side today. (: WARNING: The following pictures are all my self portrait taken w the help of my tripod. You can choose to skip them if my face disgusts you.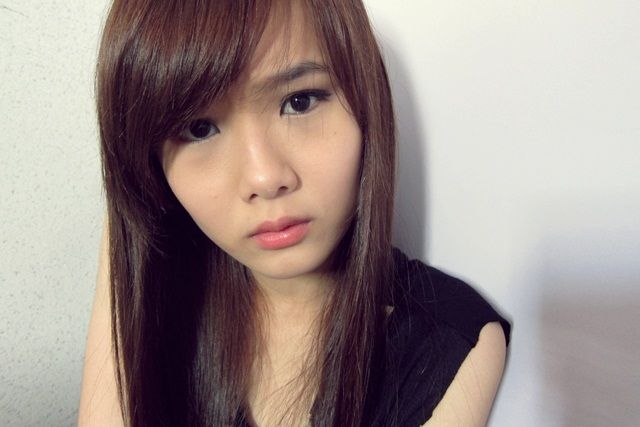 I need to clarify abit about this picture. I don't mean to point my middle finger. It just so happen that the other finger of mine got 'cut' off while i was posing w a twist. Hence, it looks as though i'm pointing my middle finger.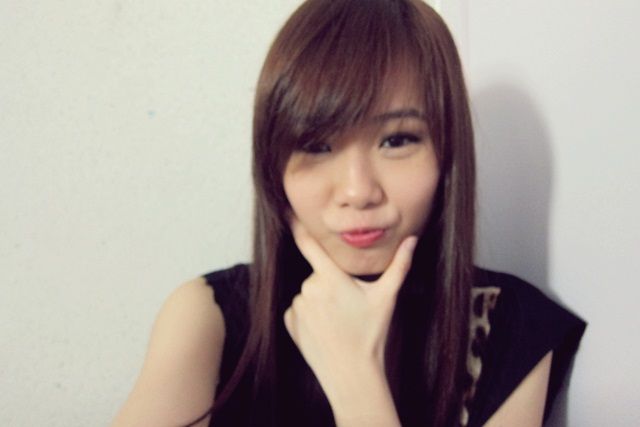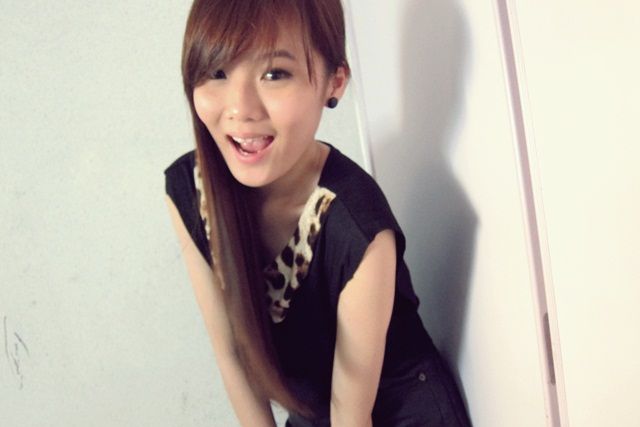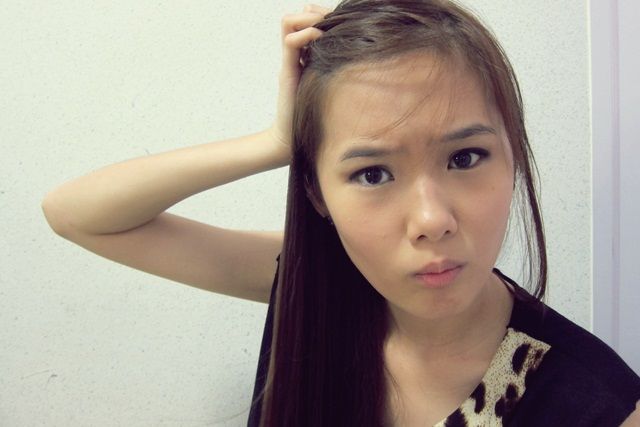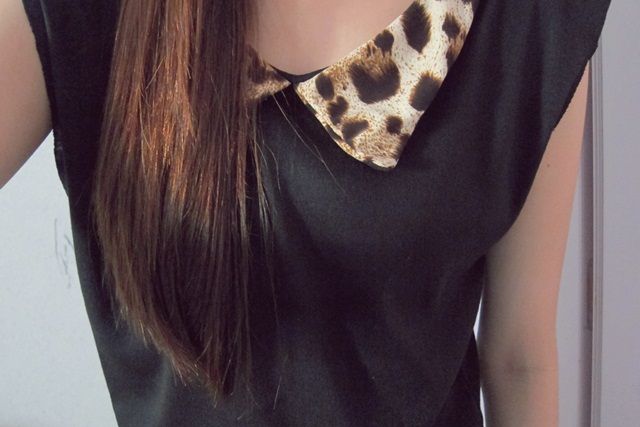 My new leopard collar top from whiteclothes.co.