Haven't been blogging for a really long time. I'm finally almost done w my O's. I foresee freedom knocking on my door real soon. Hell yeah ! So i met up w my girls in the early afternoon to get the birthday cake done for our beloved Siying. (: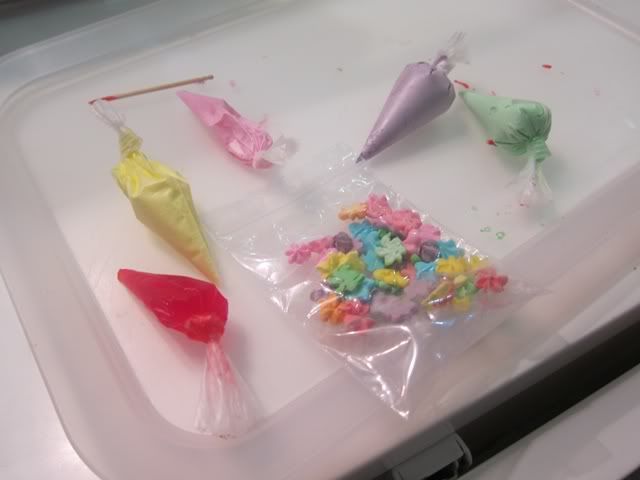 This cute piggy totally resembles Siying. :P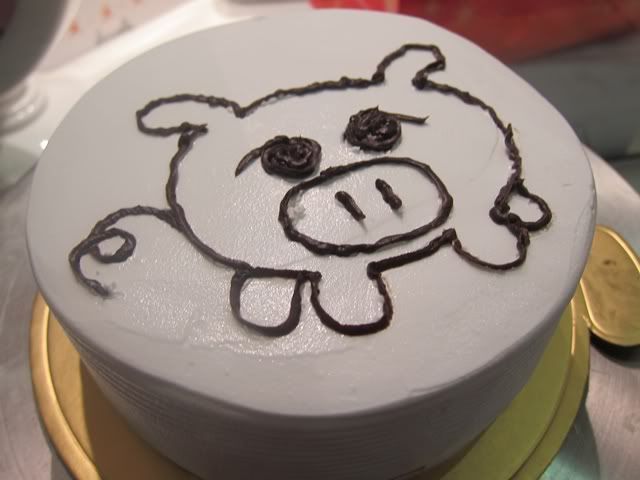 Everyone's so devoted in decorating the birthday cake. I did played a part in decorating the cake too okay. ><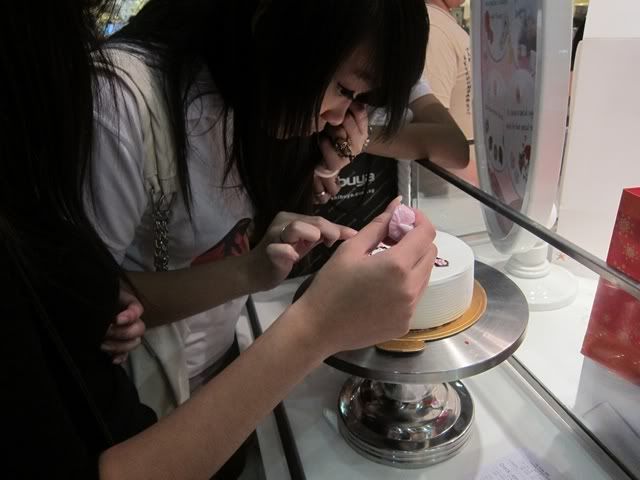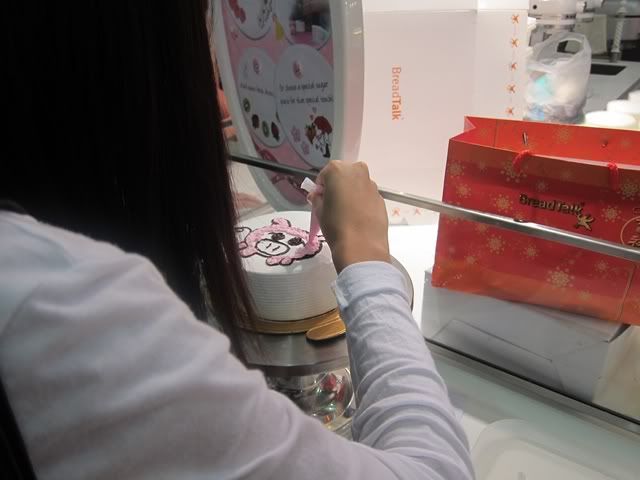 Done w colouring the piggy. (: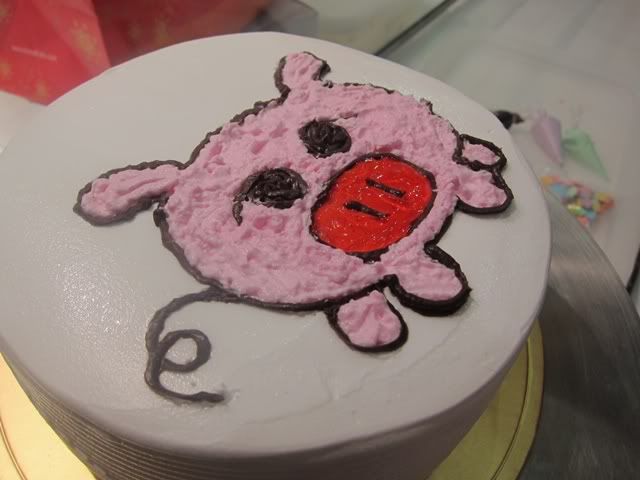 And tadah ! The decorations are all done. Swee bo? :D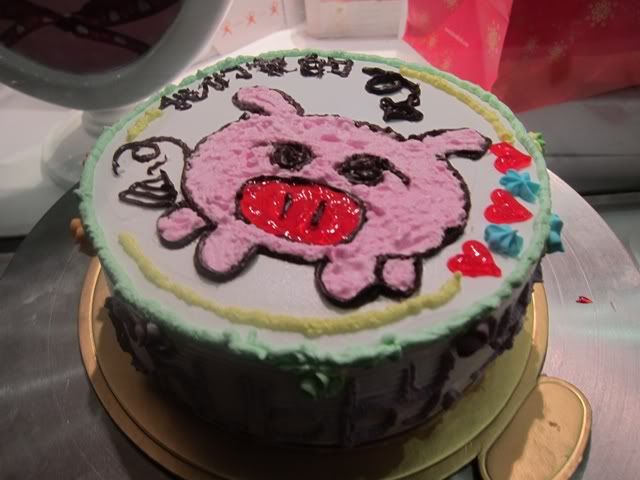 Headed down to town to meet my dear classmates to celebrate Siying's birthday aftermath. Caught "Sleepwalker". I initially regretted watching that movie as i thought it was a horror movie. (I know i am a scardy cat) But the movie turned out pretty awesome. It's more of a thriller. I like !
If you take a closer look at this picture, you'll realise that the man behind us looks as if he's part of us. So much of a busybody.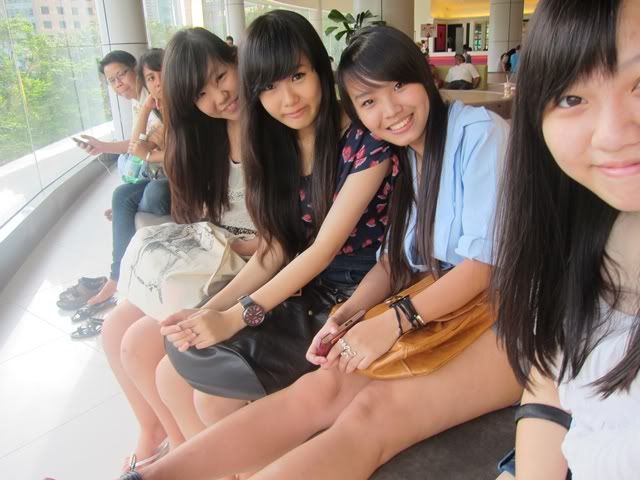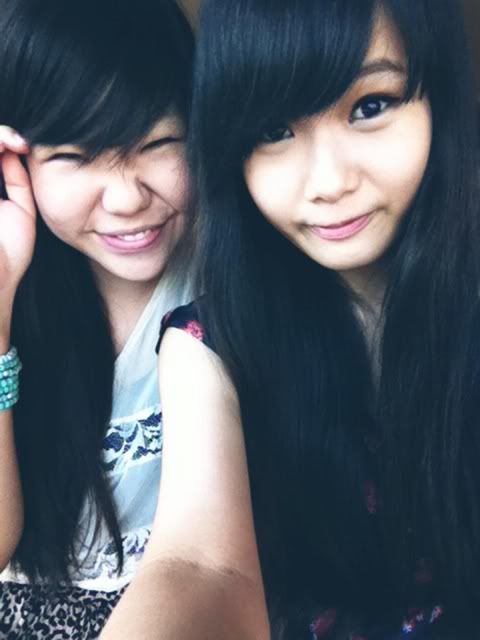 Following pictures of our dearest birthday girl.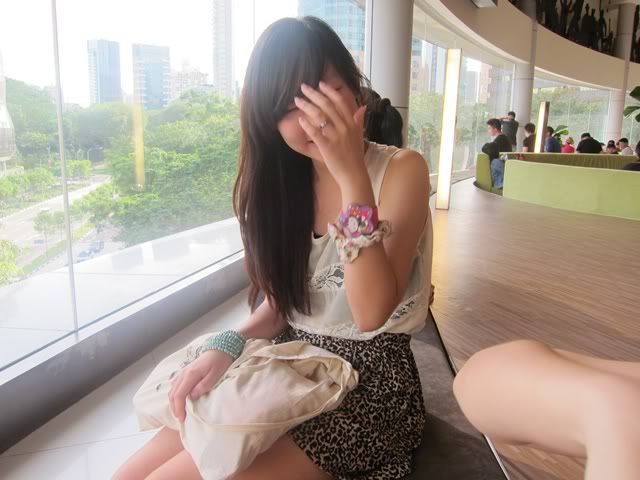 Isn't she cute? HAHAHA.