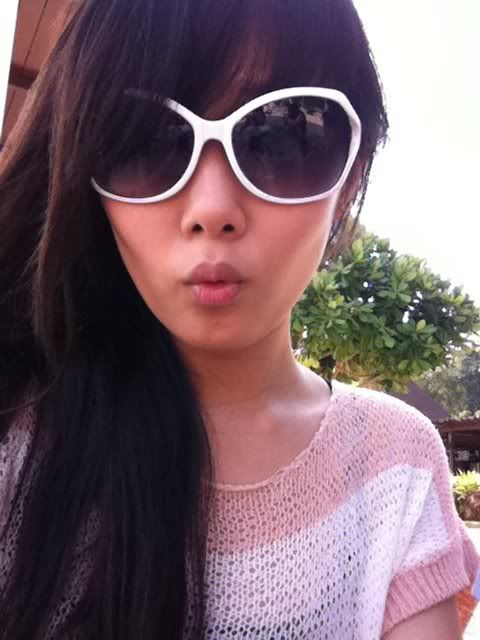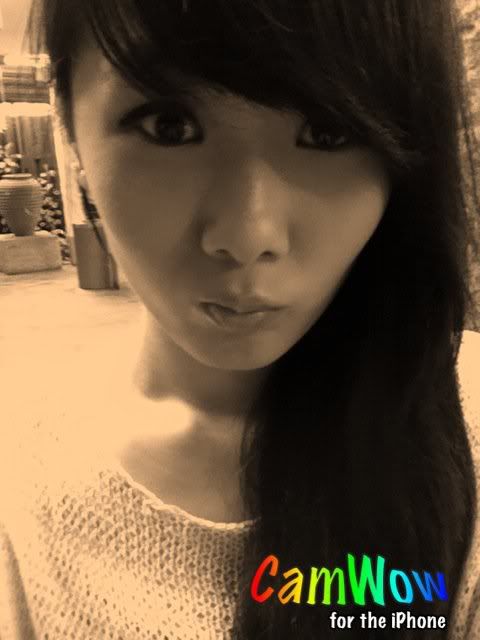 Out to celebrate princess's 16th bday @ Sentosa. Princess must be a happy girl cause she finally gotten her bikini. Haha. I also finally gotten my bikini too. Okay, joke ! I will NVR wear a bikini. LOL.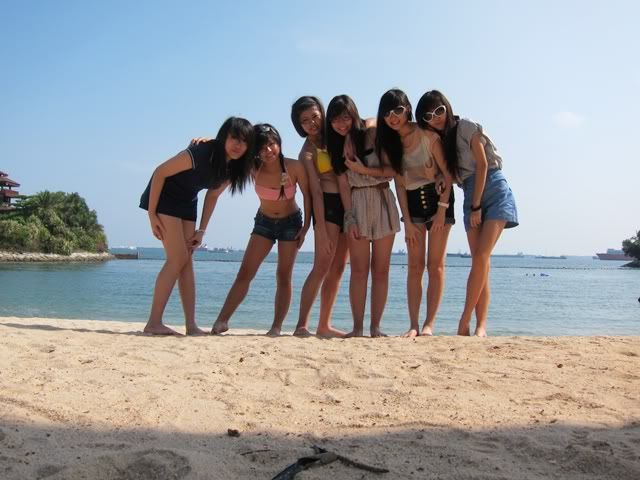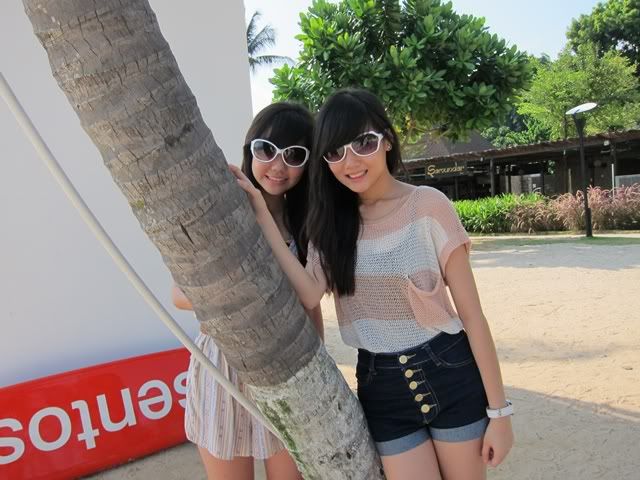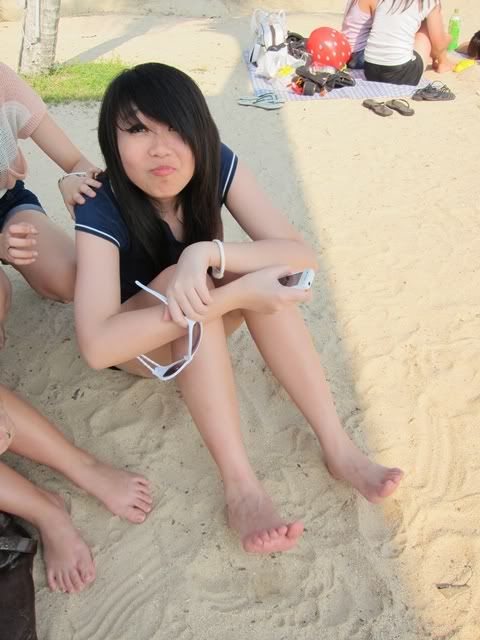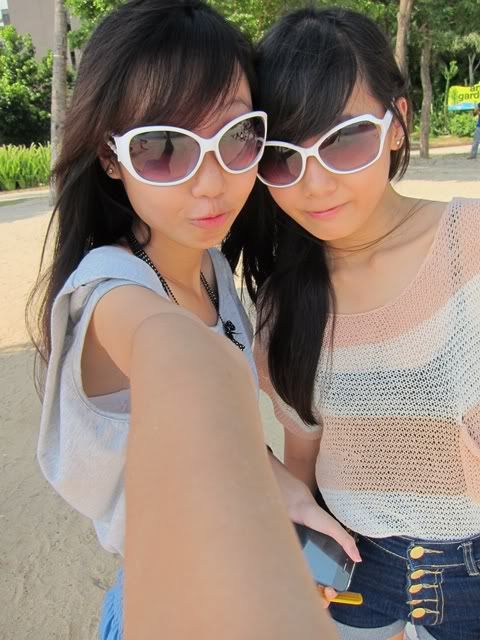 Didn't went down to the water but buried dear xueli in the sand. Hehe. We made her into a mermaid w six packs cum F cup boobs. :P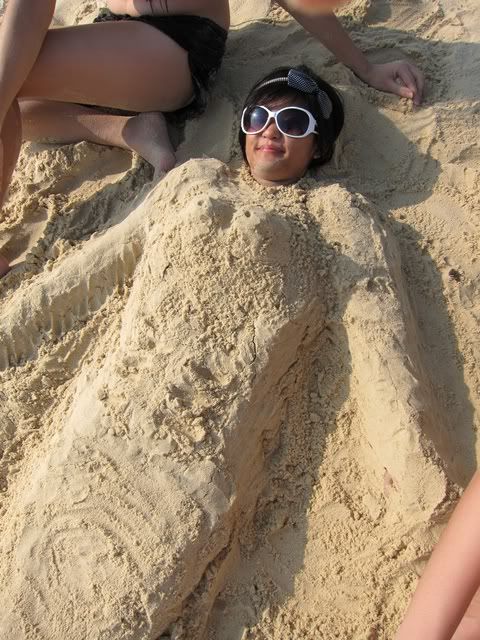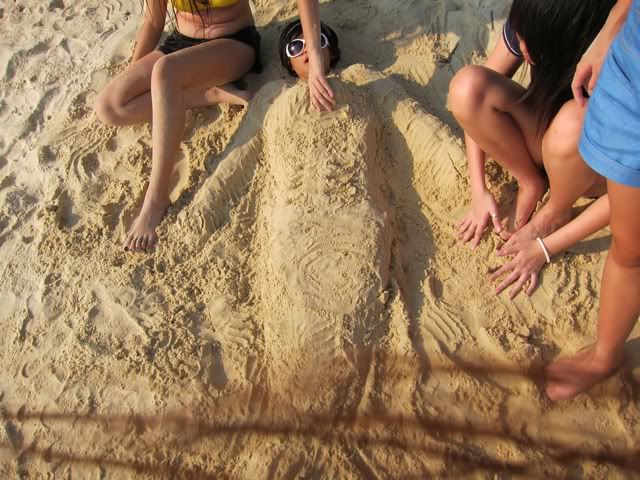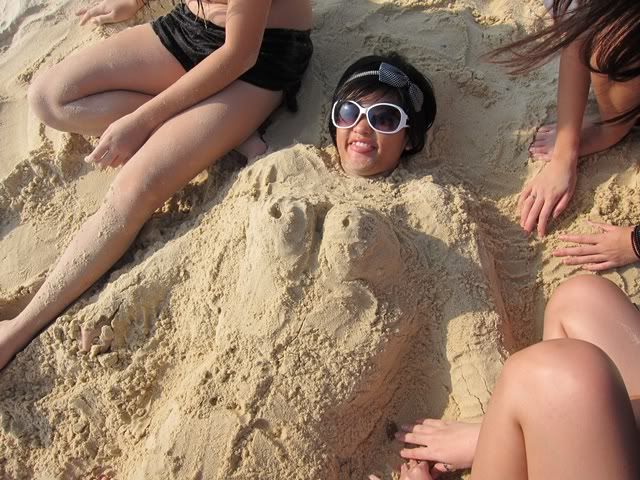 Dinner @ Vivo after a day @ Sentosa. And oh yah, it was my first time trying Gong Cha. I must say that their plum green tea is awesome ! Really awesome ! *thumb up.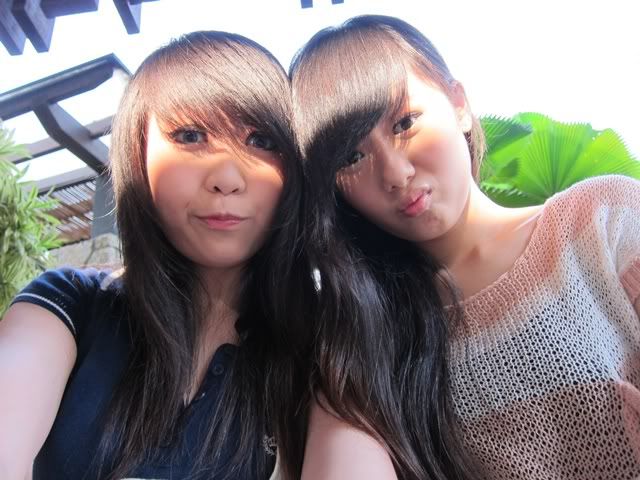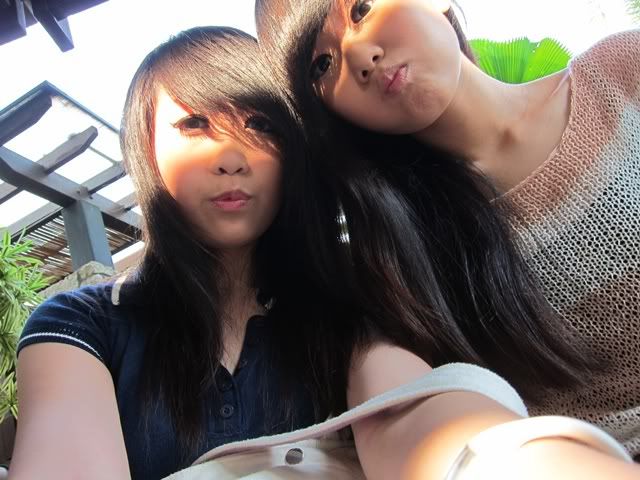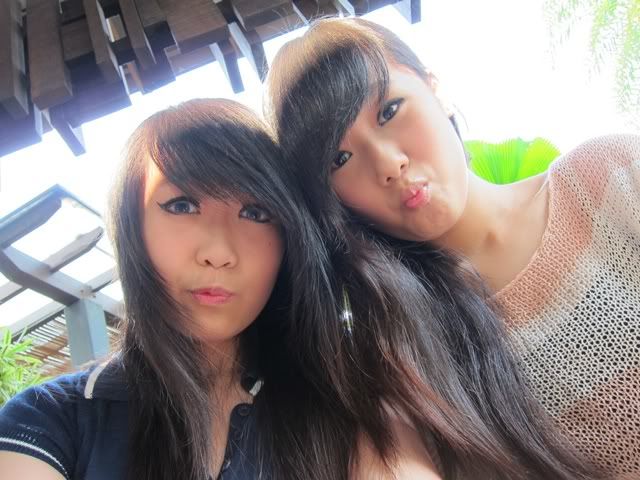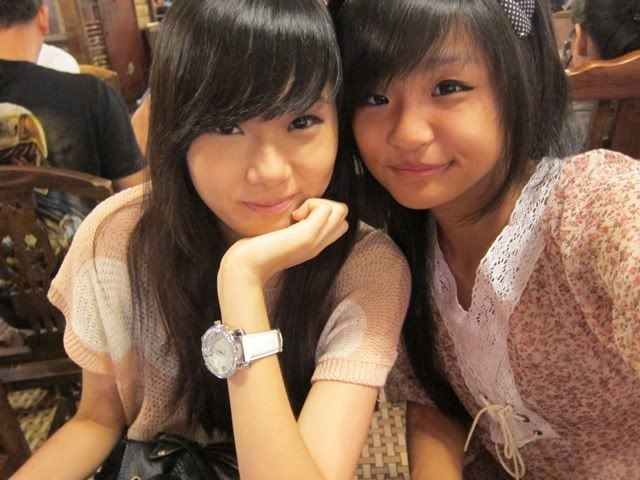 I LOVE MY DEAREST GIRLS ! ♥