Hey people ! I just got back got from a short getaway to KL two days ago. I wouldn't say that it was a very enjoyable trip but at least much more enjoyable than being stuck in SG.
Left for KL in the morning at approx 8am. The journey from SG to KL took about 5hours. So we reached there only at about 1pm in the afternoon. I was pretty sastified w the hotel room as it turned out to be much more cosy and big than what i expected. It's like a mini house w a bedroom, living room and even a mini kitchen. Best part is that there is a bathtub in the toilet. HEHEHE.
A bird eye view from the 29th storey.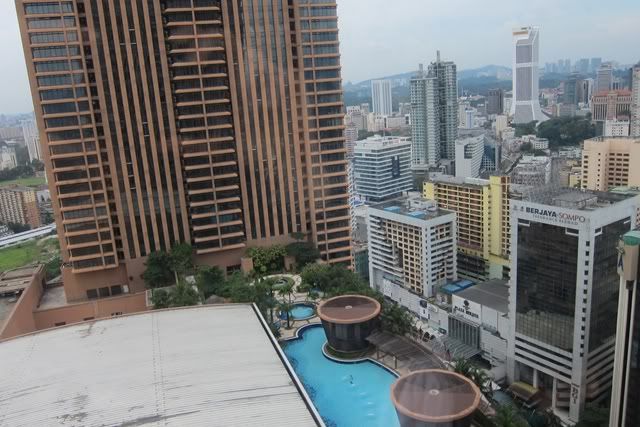 Sitting on the sofa like a boss. LOL.
My v handsome dad. HAHAHA.
So i spend this KL trip doing shopping, shopping and more shopping. Eating, eating and even more eating. I'm sure have put on some weight. :( But to my disappointment, there wasn't really much clothing that caught my eyes so i didn't really return to SG w bags of clothing. As for the food there, i would say it's only average. Not really those mouth-watering kind of food.

Okay, i'm afraid i have nth much to blog about this trip alr. It's just not that happening. But i sure do still enjoy this trip as a whole.


My nxt getaway : TAIWAN !